Session 3
Mooc - Artificial Intelligence for ALL!
October 15, 2020
September 5, 2021
This course is a manual,for everybody and especially for people who are not familiar with data science, to understand AI (Artificial Intelligence), take part in AI related projects, transform your way of working and create added value, no matter what your job is. You will find videos and more than 80 interviews of companies, start-ups, reputed academics and scientists from the USA, Canada, China, Indonesia and France. This year, we added 30 more interviews filmed in the USA, Canada and France.
With this MOOC, you'll learn about the following themes:
The basics of AI
Application fields
New business models
New relation to work
The AI skills of the collaborators
Format
This MOOC is divided into 5 weeks. In each week, there are several sequences. Each sequence is composed of a 3 to 10 minutes video subtitled in English followed by a quiz.
You can follow the MOOC at your own pace, on your own and wherever you want.
Don't watch every video, pick the ones you're interested in.
The MOOC integrates educational innovations:
Rich media videos made with Ubicast to share resources in real time
Zeebra: an interactive forum for smartphone use
Case studies on the Teach on Mars app
Videos made with the Light Board of the Paris Descartes University of Pharmacy
Self-correcting multiple choices quizzes, social media activities, and several live webconferences
You will have access to all contents (videos, documents and quizzes) as soon as the Mooc opens and you will keep access even after it is closed.
For each sequence there's a corresponding thread are open on the Zeebra forum and the MOOC forum. You will get feedbacks to the main questions asked on the forums each week through webconferences.
Requirements
This course is for everyone. There is no prerequisite needed.
The Teacher
Cécile Dejoux
University Professor at Cnam Paris, Associate Professor at ESCP Europe, responsible for RH sector including a Human Resources Management and Digital Transformations Master at CNAM. She teaches at ENA and gives numerous business conferences on management in the digital era and AI, train and learn with digital and know how to work in collaborative mode to create collective intelligence.
Director, Cnam, Chair of "Future of Work and Managerial Innovations": Learning Lab Human Change -Julhiet-Sterwen. She has published more than 20 scientific articles and books including " Metamorphosis in the Digital Age of AI ", (Pearson, with E. Leon, 2018).
Awarded Mooc of the Year (2018), nominated Woman in View (2017). She appears in the magazine Usine Nouvelle in the article "E-pedagogy" (2017), the paper Le Monde in "The teacher who fills the screen" (2016), on the cover of Challenges in "Learning online" (2015), ranked No. 1 disruptors by the magazine L'Opinion (2014).

Activities: http://ceciledejoux.com/,
Her publications
@CecileDej
Her YouTube channel on management innovations
The interviews
October 15, 2020
September 5, 2021
---

Homework each week
2h30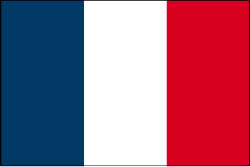 In the same section